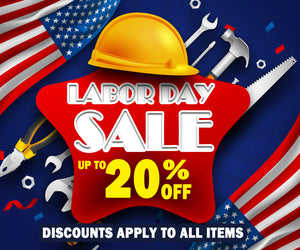 Labor Day Sale Up to 20% OFF
Hurry Up!!! Order right away while there's still a few stocks!
Arashi has prepared some stocks for Labor Day Sale, order right away to get your products right away. If not, restocking might take some time!
Discounts apply immediately until Sept. 17th! Place your order NOW!
Shop here 👉 Arashi Dynamics Online Store Only
Featured Turbo #KURO #ballbearing #turbocharger #LABZ #KBT #accessory #turboparts

⏰ Sale Period:2022/8/25 - 2023/9/17
🛒 Selected Turbo:**ALL** Products
💰 Discount:10% off KURO Series Turbo           
                        10% off Journal bearing turbo, turbo parts and accessories
                        15% off KBT Series Turbo
                        20% off Lab Z Series Turbo
#Arashiturbo #Arashidynamics #turbocharged #LimitedTimeONLY #LaborDaySale #LaborDayDeal #Boostyourday #Labzturbo #kbtturbo #kuroturbo #turboparts #turboaccessories
---