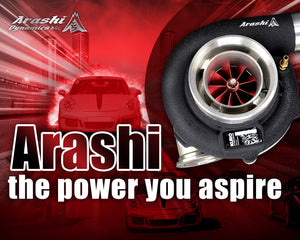 Arashi Suzuki
Arashi Suzuki, who used to own a garage for several years before establishing Arashi Dynamics, was a leading engineer specializing in rebuilding turbochargers, and in-car modification.
However, after a time of not being able to make any business breakthroughs, Mr. Suzuki met quite a few car enthusiasts wanting to find better tuning parts at a good value, because in most cases, they had to rely on imported parts at premium prices. In addition, there was a very limited selection of parts to choose from.
It suddenly occurred to Mr. Suzuki: why not just follow the trend of the car tuning market by manufacturing professional performance turbochargers himself?
With that in mind, Mr. Suzuki proposed this idea to his crew and quickly gained their recognition. Together, they constructed a business plan: the team did meticulous research from 1998 in order to build a high quality and professional corporate image, then focused on research and development of turbocharger customization and turbocharger production techniques, and finally established Arashi Dynamics in 2000.
---